FEATURED LISTINGS
COMMERCIAL LAND FOR SALE
Energy Triangle Addition, 1042-1336-45th Street, Columbus, NE
COMMERCIAL / INDUSTRIAL BUILDINGS FOR SALE
Former Loup Power District Service Center, 1350-12th Avenue, Columbus, NE
COMMERCIAL SPACE FOR LEASE
Westgate Center Retail / Office Space, 3315 / 3423-21st St., Columbus, NE
Ground Lease Opportunity, 2479-33rd Avenue, Columbus, NE
One Columbus Place Retail / Office, 1012 E. 23rd St., Columbus, NE
Northtown Mall Retail / Office Space, 2377 / 2478-32nd Ave., Columbus, NE
Columbus Industrial Site Warehouse / Manufacturing Space, 2281-16th Ave., Columbus, NE
Centrum Plaza Retail / Office Space 2457-33rd Ave. Suite "D", Columbus, NE
Retail / Office Space near Scooters and Subway, 2035-23rd St., Columbus, NE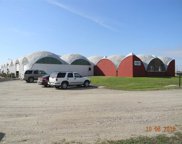 HERE IS YOUR CHANCE TO OWN A UNIQUE MANUFACTURING BUILDING. BUILT IN 1969, THIS PROPERTY HAS HOUSED THE KOSCH CO FOR THE PAST 54 YEARS. BUILDING CONTAINS 22,500 SF MANUFA...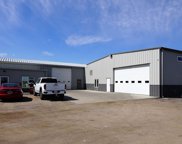 WELL MAINTAINED THROUGHOUT, THIS EXCELLENT MANUFACTURING BUILDING OFFERS EASY ACCESS TO US HIGHWAY 30. NICE OFFICE AREA WITH LOBBY, TWO PRIVATE OFFICES AND A RESTROOM. NE...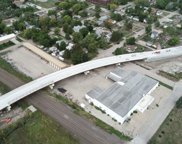 INDUSTRIAL SITE WITH TWO BUILDINGS WHICH WAS FORMERLY USED AS A SERVICE CENTER FOR LOUP POWER DISTRICT. MAIN BUILDING CONTAINS 25,481 SQ FT. THIS BUILDING FEATURES SHOP S...
RARE OPPORTUNITY TO PURCHASE A SOUTH-FACING PROPERTY LOCATED ON COLUMBUS' MAIN RETAIL CORRIDOR (23RD STREET/HWY 30), 120 FEET OF HIGHWAY FRONTAGE. HIGH TRAFFIC COUNT WITH...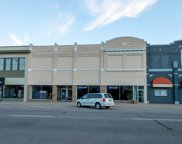 THIS DOWNTOWN BUILDING & ITS PRIME LOCATION OFFERS ENDLESS POSSIBILITIES. THIS BUILDING HAS 3 PARCELS! AND OVER 15000 SQ FT! PERFECT FOR A BUSINESS THAT WANTS TO MAKE A S...
TWO BEAUTIFUL, HISTORIC HOMES THAT HAVE SERVED COLUMBUS AS TRADITIONS INN SINCE 1998 AND AS THE MUFFIN SHOPPE TEA ROOM BEGINNING IN 1978, THIS DOWNTOWN DESTINATION HAS A ...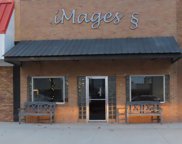 THIS DOWNTOWN COMMERCIAL BUSINESS BUILDING IS FOR SALE AS A COMMERCIAL BUILDING. IT IS CURRENTLY SET UP FOR A BEAUTY SALON, NAIL SALON, MASSAGE THERAPY, FACIALS, AND TAN...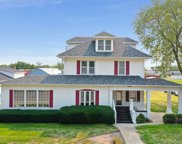 SPACIOUS OFFICE SPACE IN DOWNTOWN COLUMBUS! PLENTY OF ROOM TO GROW OR EXPAND. AMPLE PARKING IN THE FRONT AND BACK AND DETACHED GARAGE! UPDATED ELECTRICAL THROUGHOUT, NEW...